First let's See the JPG images straight out of each camera, without any Editing whatsoever.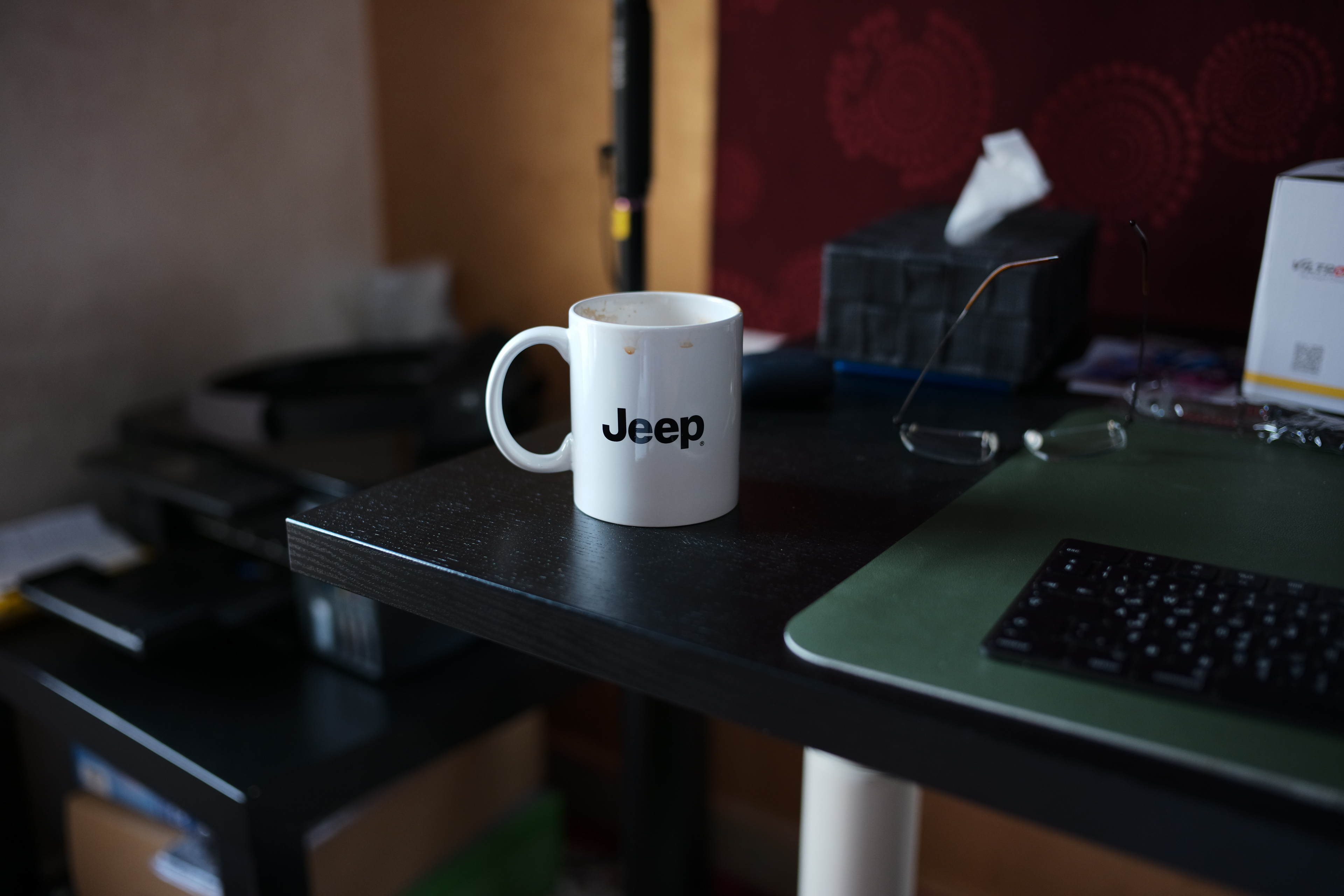 All images were taken with approximately 35mm FullFrame focal length, shutter speed of 1/60 sec, 800 ISO, auto white balance, with camera on tripod. Everything else is constant.
     Ok, that is a lazy none scientific test, but I'm sure it's so interesting to people around the world. This morning while I was sitting at my computer desk at home, taking sometime off work, looking at the coffee mug and practicing my main hobby which is reading about photography, I realized that I have a number of good cameras collected throughout the years. I decided that I should answer (from my perspective) some of the many interesting questions people always ask; what is the best lens out there ? What's the difference between brand name cameras? What is the difference between APS, FullFrame, and Medium-Format sensors?
In this test I will be talking about the following cameras:
Leica
Leica CL (CMOS 24MP APS sensor) with Leica Summicron-T 23mm f/2 ASPH Lens (35mm full frame equivalent)
Leica M9-P (CCD 18MP sensor) with Leica Summilux-M 35mm f/1.4 ASPH. Lens (set on f 2.0)
Leica M240 (CMOS 24MP sensor) with Leica Summilux-M 35mm f/1.4 ASPH. Lens (set on f 2.0)
Leica M10-P (CMOS 24MP FullFrame sensor) with Leica Summilux-M 35mm f/1.4 ASPH. Lens (set on f 2.0)
Nikon Z7 (CMOS 47MP FullFrame sensor) with Nikon NIKKOR Z 35mm f/1.8 S Lens (set on f 2.0)
Hasselblad X1D (CMOS 50MP MediumFormat sensor) with Hasselblad XCD 45mm f/3.5 Lens (35mm f 2.8 Full frame equivalent)
     So a total of 7 cameras, and each one is wonderful in its own right. But can we say that each one has any advantage over the other ? The short answer is YES, but I can comfortably say as well; that with my style of photography; slow, mostly landscape, street, travel, children photography, any of them will do the trick. But if I had to choose one, which one will it be? Let's read and see.
     For a long time I had a notion that APS sensor can't compete with Full-frame, and that you will get even better pictures with the medium format one. If you look carefully you will see that the picture taken with Leica CL (APS sensor) is one of the best color rendition in the group. And I can finally say comfortably that with a good CMOS sensor regardless of size accompanied by a good lens, sensor size will not matter.
     It is true that sensor size does matter in some situations, the bigger it is the more it's able to gather light and so you will have more room to work with your pictures. The same goes for faster lenses (with less f stop). However, with today's technology, cameras are able to use as little light as possible to overcome sensor size or lens speed. Nonetheless, one major challenge technology makers currently have is with faster lenses. Not only these lenses gather more light, but they produce a beautiful more pleasing out of focus background. The advancement of computational photography is improving so much to overcome this advantage. However, we are not quite there yet, the faster your lens is, the better pictures you will get, assuming other lens elements are the same.
     So what are the other benefits that make a good or bad lens ? There is a scientific answer to this question, and honestly it doesn't interest me, if I like the sharpness and the colors a lens produce, I will use it. Lenses live for a long time because they are just a glass at the end of the day. If a good glass was used, you will have nice colors and sharpness. Also size does matter to me. However, be ready to pay a fortune for smaller lenses. That's one of the reasons Leica manual lenses are so expensive because they are small and produce wonderful sharp pictures.
For this test 4 lenses were used: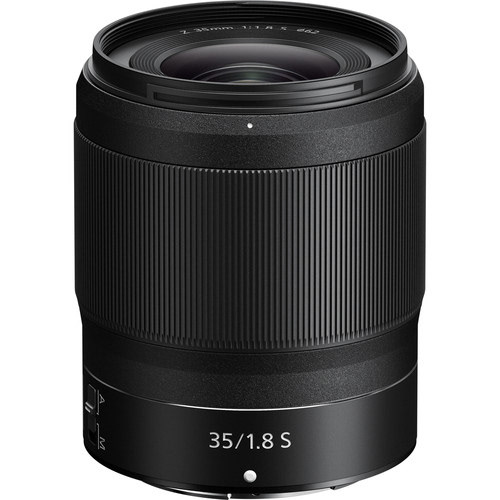 The first is :
   Leica Summicron-T 23mm f/2 ASPH for the Leica CL, is designed for the APS system. It is autofocus and equal to 35mm in FullFrame. Basically you multiply the 23mm x1.5 ≈ 35mm. This lens has F 2.0 and it renders wonderful colors and great out of focus background. I was amazed by its performance that rivals its full frame 35mm counterpart. ASPH without going into technical details simply means additional elements that give better picture quality. This lens however is around $2K.
The second lens is the Leica Summilux-M 35mm f/1.4 ASPH:
   This is an amazing lens. Manual, small and powerful, I love the color it produces in all Leica M cameras. I used it in this test for all the Leica Ms. It is indeed very expensive, like all M lenses. But once you see the pictures it makes you understand that it is the lens more than the camera that makes the difference.
The third lens is Nikon NIKKOR Z 35mm f/1.8 S :
   I was blown away by the performance of this autofocus 1.8 lens from Nikon. It costs 10% of the Summilux and I couldn't tell the difference in f 2. That should say a lot about it. If you have the z full-frame make sure to buy this one with it.
The forth lens is Hasselblad XCD 45mm f/3.5:
   It's my only lens for the Hasseblad X1D camera, and it is more than enough. Great lens, it is equal to 35mm with f 2.8. I love this lens and I can talk for hours about the beauty of the colors it makes. You can check out the pictures I took with it in Bonn, Germany.
Ok, after that I imported the raw file from each camera into Lightroom and only hit "auto", nothing else. Also to make things easy I resized each image to have the same dimensions. 
Can you guess each image belongs to which camera without dragging the mouse pointer on top of it?
Conclusion:
     You can make great photos with any system. Sure having a good system will help you achieve that in an easier way. But it is you the photographer that can take a great photo with any camera. I love all of my cameras and I'm sure no matter which one I take with me I will end up with  good photos with it.